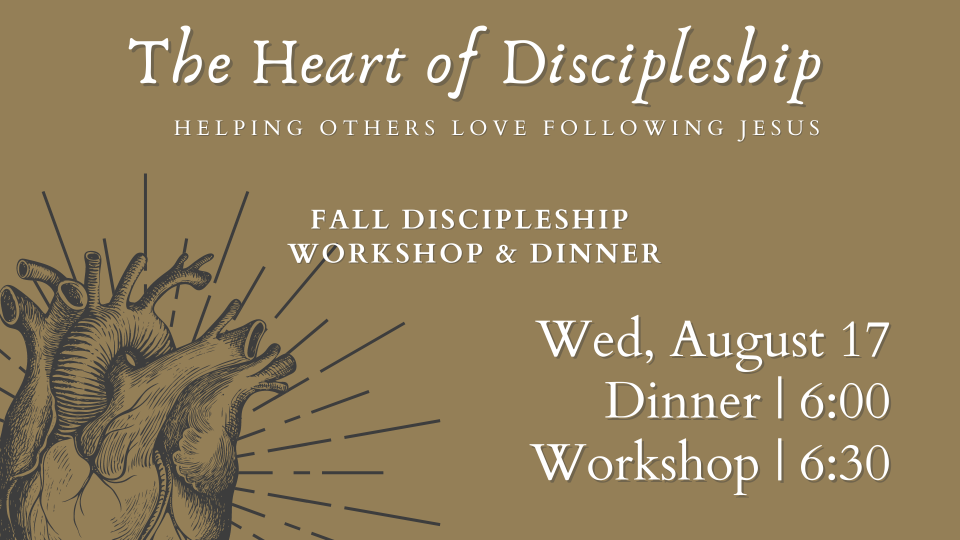 Wednesday, August 17, 2022, 6:00 PM - 7:45 PM
Disciples of Jesus are meant to be whole disciples of Jesus, head, heart, and hands. Often, our efforts and discipling others are aimed at knowledge and action--head and hands. Knowing facts about the Bible and living a moral life, however, fall well short of whole discipleship. So then, how do we help those we are discipling to engage their hearts in following Jesus as well? That's what we hope to encourage and equip you to do in your own life and the lives of others with this workshop.

Join us Wednesday, August 17 at 6:00 pm for dinner. At 6:30 we will begin our Fall Discipleship workshop, "The Heart of Discipleship: Helping others love following Jesus."

It's all FREE, we just need you to RSVP by Sunday, August 14.

Click here to RSVP for this Workshop.