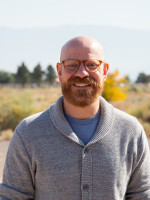 Dr. Stephen Baum
Senior Pastor
Office: 505.899.0665
E-Mail:

Stephen is an Albuquerque native who grew up here in the fellowship of First West. In 2006 he moved to the San Francisco Bay Area to attend Golden Gate Baptist Seminary where he earned his Master of Divinity (MDiv), and more importantly, married his wife Nikkie in 2009. Shortly after Nikkie received her MDiv in 2010, Stephen and Nikkie moved to Hilo, Hawaii to minister to college students at the University of Hawaii, Hilo. In 2011, God moved Stephen and Nikkie back to the Bay Area where Stephen returned to Golden Gate Seminary to complete a Master of Theology (ThM) in Historical Theology with an emphasis on the ethical works of Jonathan Edwards.

Following the completion of his ThM, the Lord brought Stephen and Nikkie back to Albuquerque and not long after to the pastoral staff at First West, his home church. Stephen's love for the local church has grown exponentially through his service with World Changers, teaching Old Testament at San Quentin State Prison, serving as Associate Pastor for Education and Discipleship and now as Senior Pastor. It is Stephen's personal desire to assist the church in growing in their knowledge and love of God's Word through corporate worship, systematic expository preaching, and personal, small group, and family Bible study. Together, Stephen and Nikkie aspire to lead and equip parents to be the primary disciplers of their children and to illustrate the Gospel in every facet of the home and family.

Stephen and Nikkie have three daughters and a son, who joyfully occupy much of his spare time. When he isn't chasing or carting the children around, Stephen enjoys reading, playing ultimate Frisbee, golfing, attending Lobo sports games, and watching "The Office" with Nikkie.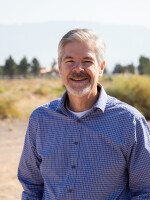 Danny Marsh
Pastor of Music & Media
Office: 505.899.0665
E-Mail:

Danny is an Albuquerque native and joined the staff at First West in July 1998. Danny has a B.A. in Business Administration & Computer Science working in that field for 20+ years before surrendering to full-time ministry in 2006. He enjoys the opportunity to lead the music, technology and media ministries of the church and considers it a great privilege to lead the church each week in worship. Danny married his wife Lori in 1992, they have two grown children, and two grandchildren and counting!
Joel Rinderknecht
Student Ministry Director
E-Mail:

Joel is the eldest of six siblings. His dad is a Frenchman whom the Lord called to serve as a missionary in France, and so Joel moved overseas with his family at the age of twelve. He remained immersed in French culture until he left home to attend college in Florida. As a freshman, Joel met his lovely wife, Bethany, and they were married the following year.

Professionally, Joel has worked in a variety of public service positions: most extensively in the United States Air Force as an intelligence analyst, translator, and manager. In 2016, he moved to Albuquerque to serve in law enforcement where he received an extensive "behind-the-scenes" look at our city and its diverse range of people. Although not originally from New Mexico, he now calls Albuquerque home….Four years later, Joel's wife became a registered nurse, and to better support her and their three children Joel took on the role of stay-at-home parent.

Joel put his trust in Jesus at age four and has always held a strong desire to serve Jesus' church wherever possible. In 2021, Joel and Bethany joined First West and the following year God led Joel to partner with Him in a new way as student ministry director. Joel is currently working towards his MDiv at Liberty University.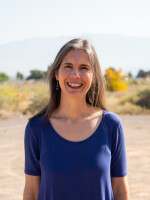 Becki Henderson
Children's Ministry Director
Office: 505.899.0665
E-Mail:

Becki was born and raised in Kenya as the daughter of Southern Baptist missionary parents, who modeled a lifestyle of service to God and others. She placed her trust in Jesus as her Savior and Lord in Kenya when she was seven years old. After graduation from high school, she moved back to the U.S. and attended Baylor University, where she earned her undergraduate degree in Secondary Education and met her future husband, Kyle. After their marriage, she taught high school and worked at Sylvan Learning Center. In 2000, she and Kyle moved to Albuquerque, where she earned her master's degree in education at UNM. Shortly thereafter she began her career as a stay-at-home mom to sons Elijah (born in 2004) and Ezekiel (born in 2006).
From the time she was in high school, Becki has taught the Bible to kids of all ages, from toddlers to teenagers. She served as a summer missionary in Canutillo, TX (near El Paso) and was a VBS director for several years at Eastern Hills Baptist Church in Albuquerque. She and Kyle became members of First West in 2010, where she taught the Kindergarten class for several years before teaching fifth and sixth graders. In the fall of 2016 she became the part time Children's Ministry Director for First West. She is so thankful for the opportunity to serve kids and their families by equipping and encouraging teachers and parents to pass on their faith to the next generation.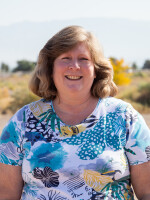 Patricia Summers
Ministry Assistant
E-Mail: